We'll post some of the goings on from time to time, especially mining updates or something about unusual specimens. These won't be full-lenght articles, although they might be turned into some and then transfered to "Stories." Thanks for keeping in touch. We hope to see you at the gem and mineral shows.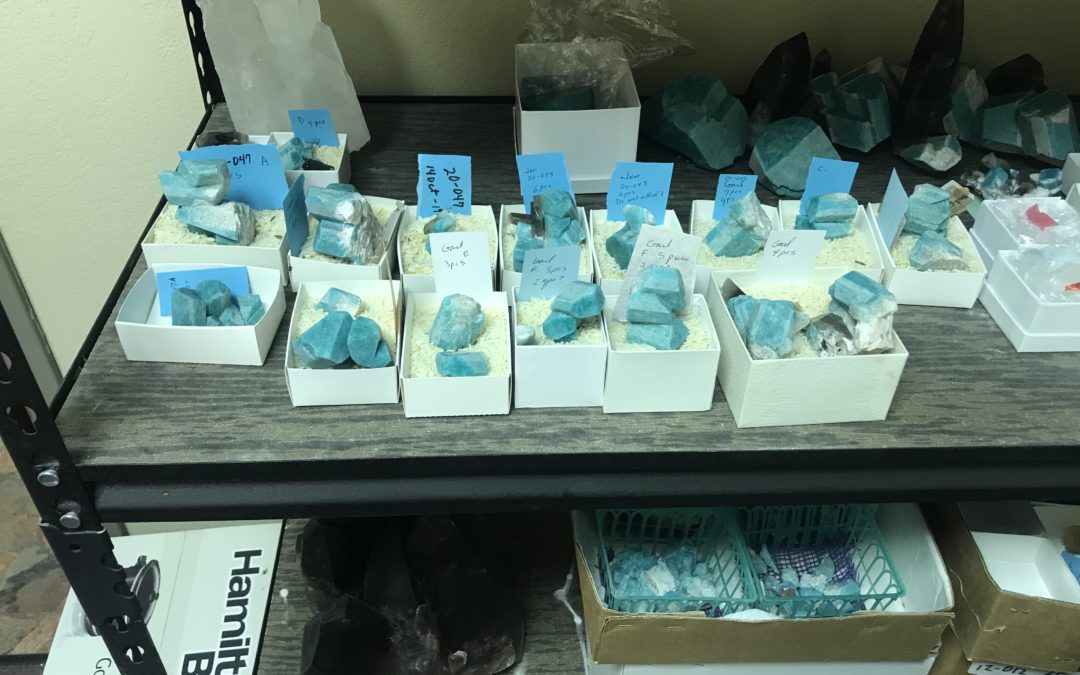 A new pocket with hopes of being ready for market soon.
read more
When we aren't actively digging, we are out doing claim maintenance, including dig-site inspections and marking them for future permits.
read more